Georgina Beechinor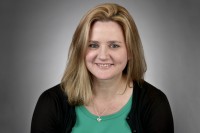 Contact
Tel: § + 44 (0)20 7615 9587
LinkedIn

---
Senior Associate
About
Georgina joined Sackers as a solicitor in 2001 and since January 2008 has worked in the firm's Know-how team.
On a day-to-day basis Georgina is involved in monitoring, reporting on and responding to developments in legislation, case law and the pensions arena generally, as well as training and developments for colleagues and clients.  She produces a variety of material for the Sackers Extra programme, including the Quarterly Briefing.  Her present areas of focus include workplace pension reform, changes to the pensions tax rules and progress of the IORP II Directive.
Georgina regularly writes and speaks on developments in the pensions sphere and has co-authored a number of cross-jurisdictional publications for Ius Laboris, including the Global HR Law Guide and the Guide to Pan-European Pensions.
---
Memberships and Qualifications
Membership of professional bodies:
Association of Pension Lawyers (Full Member)
Pensions and Lifetime Savings Association (Central London Group Chair)
International Pension & Employee Benefits Lawyers Association
Ius Laboris pensions joint practice group (Member)
---
Career history
Qualified: 2001, England & Wales
Pensions experience since: 2001
Joined Sackers: 2001
Employers: SJ Berwin LLP (1999-2001)
---
Academic history
University/College
University of Durham (1993-1997)
College of Law, London (1997-1999)
Degree: French and Spanish (BA Joint Honours) (1997)
Common Professional Examination (1998)
Legal Practice Course (1999)
---
Further Information
Presentations:
As an active member of the pensions joint practice group of the Ius Laboris international alliance, Georgina has been a regular speaker on pensions at the alliance's academy.
Cross-border insolvency
IPEBLA 15th International Conference – May 2015
Progress of the IORP II Directive
Ius Laboris Pensions Academy – October 2014
Lessons on pension protection from the UK
IAPF Annual Benefits Conference – October 2013
Extracurricular interests and activities:
Running, open water swimming, theatre, singing.
Member of the Leigh-on-Sea Striders running club and the Chalkwell Redcaps open water swimming club.
---