Approaching winding up projects for occupational DC schemes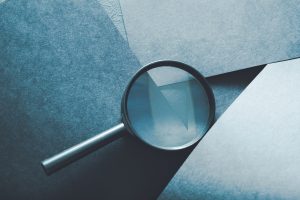 Smaller DC schemes face growing pressure to consolidate. Increasing regulatory requirements, and associated running costs, can make master trusts and group personal pension plans attractive alternative propositions. Small schemes are a particular focus for the DWP and TPR, with those in scope of the DWP's detailed value for member assessments expected to provide good value or wind up. TPR expects this to "drive significant change" and hopes it will result in better scheme governance and better outcomes for members. By the end of 2021, the number of occupational DC pension schemes had already reduced by nearly 40% in a decade – a trend we expect to continue.
Taking the decision to consolidate will require careful thought and planning (see Katy Harries' recent article in Employee Benefits), but the steps to wind up the scheme are equally important in helping achieve a clean break for trustees and employers.
The exact steps will always be scheme-specific, but we have some (almost) universal tips and points to consider when approaching winding up projects:
Don't underestimate the importance of a project management strategy, with a clear action list and realistic timescale. There will typically be a number of parties involved and a number of steps to be taken, and this can help the project remain on target and budget.
Early advice on the scheme rules is key: who has the power to wind up, how is wind up triggered, and who will meet the costs? How does that fit with the timing for securing benefits? Will rule amendments be needed?
Understand your data: is a data cleanse needed to improve data quality? Should a tracing exercise be carried out for any "lost" members?
Identify which compliance and reporting requirements will continue until wind up is achieved. Planning ahead can help manage deadlines and even reduce the workload. For example, can the scheme's accounting year be extended so that only one set of accounts will need to be prepared to complete the winding up?
Winding-up brings with it additional notification and reporting requirements. Consider how best to build these into the project plan. Don't forget to think about the member experience – can notices be combined with information or options about the new scheme so that members don't receive lots of separate communications?
Check the terms of office for trustees or trustee directors – do they have sufficient tenure to see through the winding up process? Consider how to manage any departures and replacements.
Confirm what protections trustees have – are they sufficient, considering any risks that remain after the scheme has wound up (eg claims from unknown beneficiaries or actions based on past events)?
Finally, but most importantly, don't lose sight of members' interests. Trustees should stay alert to reasons why winding up might not be in members' interests – such as valuable benefits in the scheme that can't be reproduced – and be prepared to investigate and address these with their advisers.