Remote Access
This area is intended for the use of Sacker and Partners LLP employees.
Getting Started
Navigate to https://portal.office.com
Sign in with your Office credentials
Click on 'Work or school account'
When attempting to login to Office 365, you'll receive a phone call or a notification on your mobile from Microsoft asking you to verify your authentication. To complete this, you'll need to complete Multi-Factor Authentication in the normal way. NOTE: The speed at which you receive the call/notification will depend on your connection.
Once successfully logged in, you'll be directed to a page like below:

From here, you can use the search function to browse the Work Apps within Office 365 such as Outlook, NetDocuments, Remote Access and OneDrive.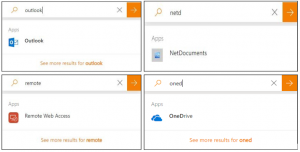 Remote Access
Accessing the remote system using the link below is compatible with PC, Mac and mobile devices.
1. Click on the 'Remote Web Access' icon

2. Login with your normal office credentials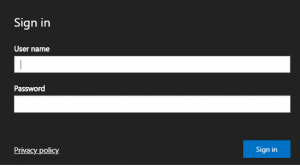 3. Click on the remote icon titled 'Session Collection'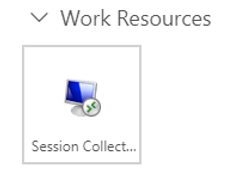 4. Put a tick in 'Don't ask me again for connections to this computer' and click 'Allow'.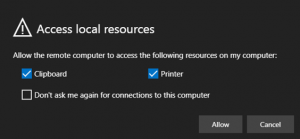 Your remote session will now launch.