Can a scheme's end-game be to simply run on?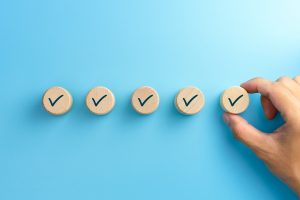 Notwithstanding the current economic climate, an increasing number of schemes seem to be finding themselves with a healthy funding position and the timeframe closing at some speed to being in a position to fully buy-out. This means that trustees and employers of those schemes are needing to quickly focus and take stock of their target "end-game".
Historically, full buy-out of scheme benefits with an insurer has been viewed as the gold standard "end-game" and what all schemes would ideally be aiming towards. However, accounting implications and other emerging drivers appear to be leading some sponsoring employers to consider other possible options.
When faced with a proposal from a sponsor to run the scheme on when fully funded on a buy-out basis, what are the key considerations that trustees should think about?
Consider your balance of powers
Under the scheme's rules, triggering wind-up and buy-out may well need the sponsor's consent. However, if that consent is not forthcoming, trustees may still have a unilateral power, as an investment decision, to fully buy-in scheme benefits. In that case does the scheme's statement of investment principles cover buying-in? If not trustees would need to consult the sponsor before updating the SIP. Of course, consultation is not the same as getting consent.
Consider your trustee duties
Even when exercising a unilateral investment power, trustees should still consider any views expressed by the sponsor. However, trustees are not obliged to follow the sponsor's view. They must also consider other factors, in particular their responsibility to do their best, within their powers, to ensure that the scheme's promised benefits are delivered.
As a result, it is likely to be challenging for trustees to decide to continue to self-manage the scheme, at a time when it could be fully "bought-in" and all benefits secured with an insurer. A subsequent insolvency event at a time when the scheme's funding position had deteriorated could leave some or all members worse off and questions may then be raised about why the trustees had not taken the opportunity to secure benefits when they were able to.
Consider what, if anything, is "on offer"
Given the above, it is likely that a sponsor would need to offer something in exchange for trustees' agreement to run on rather than buy-in. For example, this might be a combination of additional security and benefit enhancements. Trustees would then need to decide whether members' interests would be better served by the sponsor's proposed package rather than buying-in.
When a scheme is invested in a buy-in contract, it has the additional benefit of FSCS protection (if the insurer fails), as well as the employer covenant and, if the sponsor fails, the Pension Protection Fund. So covenant advice on the overall package on offer would be crucial.
Weigh up the potential downsides of fully securing benefits against the sponsor's wishes
This consideration will vary from scheme to scheme. Factors that could come into play here include –
Whether there are practices of awarding discretionary or enhanced benefits but which require sponsor consent – that consent may not be forthcoming in the future if trustees decide to secure benefits against the sponsor's wishes.
Payment of scheme expenses – if there is little or no residual surplus remaining after the scheme has fully bought-in, then the trustees will be reliant on the sponsor for payment of scheme expenses going forward.
Retirement processes and member options – some schemes provide access to paid-for financial advice at retirement and various options with consent of the sponsor. Could there be a risk of these options/retirement support being taken away if relations with the sponsor are damaged?
However, all of these points (and others) would need to be weighed up against the trustees' key responsibility towards the security of members' benefits and considered in the context of whatever alternative package to buy-in is on offer from the sponsor.
It will be interesting to see how these issues play out in practice over the coming years. It will be important for trustees to take professional advice along the way and maintain good governance in their decision-making processes.