New DB funding code – it's all about the journey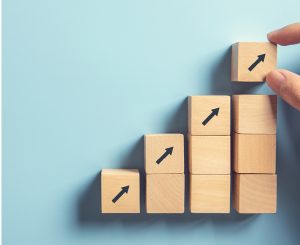 The key to all good sagas is a little longevity. A fast start, plenty of meandering and then a crescendo finish. Something like that, anyway. Take the new DB funding regime. The idea of tougher standards was catapulted into pensions discourse by the BHS debacle. In 2016. Seven years, and much too-ing and fro-ing, later and the end is at last in sight. The nitty gritty of both the regulations and TPR's new DB funding code ("New Code") will soon be finalised. Even by pensions' standards, that may seem a little pedestrian.
Much of the preparation work can [even] be done now, albeit with the slight caveat that both the New Code and the accompanying regulations remain in draft. Before that, here is our aide-mémoire, a handy refresher to remind you where this journey started and why we are all on it.
What are you talking about?
Let's begin at the beginning. In DB funding terms, this means the scheme-specific funding requirements introduced by Pensions Act 2004. The 2004 Act, and its accompanying regulations, plus TPR's original DB funding code (February 2006) were designed to protect members. To ensure tailored funding approaches that were based on prudent actuarial assumptions. And to ensure there was the flexibility to balance employer needs against member protections.
It was less total eradication of risk, more reasonable weighing-up. And for a while, all seemed well. DB funding, at least above the surface, paddled along nicely, with 2014 bringing a refresh of both the legislation and the DB funding code.
What happened to "All seemed well…"?
Scandal. BHS's pension arrangements were suddenly in the spotlight, and for all the wrong reasons. Amongst the rubble, concerns about the fitness of the existing regime were found. In BHS, sub-optimal areas highlighted included an unnecessarily lengthy agreed recovery plan and what MPs considered TPR's delayed intervention.
I see. And what came next?
Political fallout. Rallying calls for change. Obviously. The DWP recommended alterations to avoid a second "BHS-style" collapse. Followed by:
• Early 2017 – a Green Paper invited general comments on the fitness, or otherwise, of the existing regime.
• Mid – 2017 – the Conservative Party's election manifesto promised to beef up TPR's powers. Increased penalties for bad employer behaviour were proposed, likewise a refinement of the DB funding requirements. Clarity, it was said, would benefit those directly involved in funding discussions and also TPR when it comes to assessing risk.
• February 2018 – a White Paper concluded that there were no systemic flaws in the current regime. That said, there were issues to address, amongst them short-termism, poor director decision-making and a lack of accountability.
• March 2020 – the DWP's first consultation was published. This set out proposals for a clearer, more readily enforceable, DB funding framework. Then came a global pandemic. DB funding was very much a live issue, but in a significantly wider context. While the primary focus was on COVID response, TPR and the DWP continued to work away in the background. And the odd TPR blog meant that pensions minds never strayed too far from DB funding.
• Late 2020 – the Pension Schemes Act 2021 ("PSA 21") captured the key DB funding principles. Once in force, trustees will be under new duties to determine and keep under review a funding and investment strategy ("FIS"). And, as soon as possible after putting a FIS in place, trustees must put together a statement of strategy. These provisions received Royal Assent in early 2021. They are just waiting for the underlying regulations to be finalised.
But I still don't see signs of life…
Fair point. But now we get to the last six months of 2022, which brought a pair of big indications that a new DB funding regime was close.
Firstly, in July, the DWP started adding some of those devilish details. The Occupational Pension Schemes (Funding and Investment Strategy and Amendment) Regulations 2023 ("Regulations") were published, alongside a consultation that closed last October. The outcome is awaited.
Then, shortly before Christmas, TPR published its full response to the March 2020 consultation (note there had also been an interim response in January 2021). Simultaneously, TPR dropped the draft New Code, plus an accompanying consultation. This closed in late March 2023. You can read Sackers' response here.
It is unusual for TPR to publish a code before regulations have been finalised. It points to a desire to get this done ASAP. And it means that some elements currently in the Regulations may end up in the New Code, and vice versa.
What are the headline points from the Regulations and New Code?
Essentially, there will be a new layer of paperwork to DB funding valuations. What was initially floated as a new DB "Chair's statement" equivalent has been watered down slightly and turned into the FIS. The FIS must go into a statement that the chair of trustees signs and sends to TPR with the rest of the valuation documents.
The Government wants schemes to set a long-term objective and be in a low state of dependency on their employer by the time they are significantly mature. It also wants trustees to invest scheme assets in low dependency investments and fund on a low dependency funding basis. There is also an increased emphasis on covenant assessment, as this is inextricably linked with the risks a scheme faces. The Regulations detail how trustees and actuaries will assess what this new terminology means.
Note that the concept of twin-track regulatory compliance – Fast Track and Bespoke – remains very much in TPR's mind, but Fast Track is being consulted on separately and is not in the Regulations.
So, when will the new DB funding regime come into force?
We are inching closer. The rumours are that 1 October 2023 could be the 'go-live' date. In other words, scheme valuations taking place from this date will need to be completed in line with the Regulations and the New Code. But there are plenty of doubters. Watch this space.