Progress on pension scams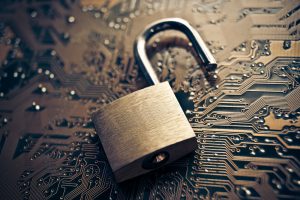 Pension scams have once again been in the news over the last few weeks as it has been reported that since the "pension freedoms" were introduced in 2015, approximately 40,000 people in the UK have been scammed out of their pension savings. More recently, the COVID-19 pandemic has resulted in a proliferation of online scams targeting pensions so there is little chance of the problem abating without significant action within the industry.
The good news is that progress is being made.
During last week's Prime Minister's Questions, Stephen Timms, the chair of the Work and Pensions Select Committee, asked the Prime Minister whether the planned Online Harms Bill could be used in future to help tackle pension scams. The Prime Minister confirmed that online pension scams were becoming an increasing concern and that the Government was considering its options, including the Online Harms Bill, to better protect pension savers.
Elsewhere, the Work and Pensions Committee (the "WPC") has also been progressing its inquiry into pension scams. At the end of January, the WPC questioned Guy Opperman, the Minister for Pensions and Financial Inclusion, who confirmed that:
new regulations under the Pension Schemes Bill aiming to curb transfer fraud should be introduced by Autumn 2021
he supports the idea of a "mid-life MOT" to help members consider their retirement choices at an earlier stage than current "wake-up" packs
In light of criticism, HM Treasury are evaluating the level of the Pensions Advice Allowance and will report back in 2021 (currently members are able to take £500 from their scheme tax free, no more than once in a tax year, and up to a maximum of 3 times in total)
The Pensions Regulator ("TPR") has also been very active in this area over the last few months. At the end of last year, TPR, supported by the Pension Scams Industry Group ("PSIG"), launched a new campaign urging the pensions industry to publicly pledge to combat pension scams. There is now a dedicated website where trustees, advisers and providers can sign up to pledge to:
regularly warn members about pension scams
encourage members asking for cash drawdown to get impartial guidance from TPAS
get to know the warning signs of a scam and best practice for transfers by completing the scams module in the Trustee Toolkit
take appropriate due diligence measures by carrying out checks on pension transfers and documenting pension transfer procedures
study and use the resources on the ScamSmart website
clearly warn members if they insist on high-risk transfers being paid
report concerns about scams to the authorities and communicate these to the member.
Trustee action: as the pension scams landscape continues to evolve, we suggest that trustees regularly liaise with their administrators to check what measures are in place to prevent/report pension scam attempts and adjust these if necessary.