Simpler annual benefit statements – an update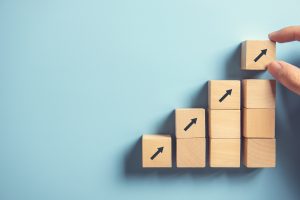 Following on from my August 2021 blog post on the DWP's plans to introduce simpler annual benefit statements, we have now had some time to digest the DWP's response in October to its consultation and the finalised Regulations, which make the changes for DC automatic enrolment schemes from October 2022. The Regulations have a snappy title: "the Occupational and Personal Pension Schemes (Disclosure of Information) (Statements of Benefits: Money Purchase Benefits) (Amendment) Regulations 2021".
These Regulations are a first step in the Government's mission to make pensions easier to understand and to drive member engagement further.
What do trustees of DC automatic enrolment schemes need to know?
The Regulations will require trustees of DC auto-enrolment schemes to issue "simpler annual benefit statements" to all their members (excluding pensioners) within 12 months of the end of each scheme year. Specifically, trustees will be required to issue statements which must not exceed one double-sided sheet of A4 paper when printed and enable members to establish, among other things, how much money they have in their pension plan and what has been saved in the statement year.
Trustees will also be required to have regard to the statutory guidance when putting their annual benefit statements together. This guidance sets out how the communications should be structured and how the information that is included should be presented.
What next for trustees of other schemes?
The Minister for Pensions and Financial Inclusion, Guy Opperman, has been clear that although the Regulations only apply to DC automatic enrolment schemes, the changes being made should be viewed as an ushering in new standards about how all schemes should be communicating with their members more generally.
In the response to the consultation, Mr Opperman reiterated his intention that annual statements should "guide a saver through a straightforward narrative" that enables members to "see how much money they could have when they retire" as well as prompting members to think about what they could do to give themselves more money when they come to retirement.
Trustees of schemes not currently in scope would be wise to consider the new Regulations as indicating a new direction of travel for the industry and to start thinking about what changes they may need to implement for their own schemes' benefit statements in future.