Stronger (Nudge) than yesterday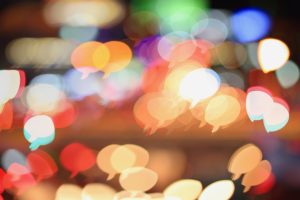 Stronger than yesterday. Or at least come 1 June, if your scheme contains DC benefits, you'll need to be.
Why? Because in January the DWP published final regulations[1](the "Regulations") requiring DC trustees to implement a Stronger Nudge to members who want to either take or transfer their "flexible benefits" (broadly DC benefits).
"Ok, but I'm running a DB scheme so I can stop reading now, right?"
Not so fast my friend. DC AVCs are flexible benefits so if your scheme contains them, you should read on.
Why were the Regulations introduced?
Essentially, they are a step-up from the current requirement that trustees must signpost the availability of pensions guidance (ie Pensions Wise) to a member aged 50 or over who is considering accessing flexible benefits. This measure has been in place since 2015.
Stronger Nudge is the next step in the Government's mission to normalise members taking pensions guidance as part of the process for apply to take or transfer flexible benefits. Rather than choosing to seek guidance, soon members in scope will have to make an active choice not to seek it.
We are focussing here on the requirements when a member shows an interest in transferring flexible benefits. There are separate requirements that apply where a member is looking to access their flexible benefits as they approach retirement.
When do the Regulations kick in?
Any new transfer applications relating to flexible benefits which are received on and from 1 June 2022 are covered.
If an application has already been processed before that date, Stronger Nudge will not apply.
The position is a bit more muddled for applications being processed on 1 June 2022. Strictly speaking, under the legislation, if a member contacts the trustees about an ongoing application on or after 1 June 2022, the Stronger Nudge requirements kick-in. However, TPR updated its guidance on 31 May to say that the new requirements do not apply to correspondence relating to applications that we already being processed on 1 June 2022. Trustees may wish to contact their administrators to understand the approach they are taking in respect of these applications.
What do we have to do?
In brief: nudge members towards pensions guidance by offering to facilitate a guidance appointment on a date, at a time and of a kind suitable for them.
If the member accepts your offer, you must take reasonable steps to book that appointment.
If the member declines your offer, or you cannot arrange a suitable time having taken reasonable steps to do so, you must explain to them how they can book their own appointment.
You must also explain that their application cannot proceed unless either they have received appropriate guidance (and confirmed this to you) or they opt-out either verbally or in writing.
A little more on the opt-out…
This is a little nuanced. If a member is considering accessing their benefits, the DWP wants the decision to opt out of taking pensions guidance to be separated from other decisions that the member must make as part of the application process.
However, in the context of transfers, the position differs slightly: there is no requirement for the opt-out to be separate. That means you could include an option for the member to confirm they have already attended a Pension Wise appointment, or that they want to opt-out, in your transfer forms.
But keep in mind that when it comes to a member request's to access flexible benefits from your scheme, an alternative approach to the opt-out is required. You should check that your administrator is on top of this.
Are there any exemptions to Stronger Nudge?
Of course! Broadly, no nudge is needed in relation to a transfer if:
 The member is under age 50,
Receiving flexible benefits is not the purpose / one of the purposes of the transfer, or
The member (or person authorised to act on their behalf) confirms either verbally or in writing that Stronger Nudge has been delivered by a different pension scheme, or The receiving scheme is one that, must comply with the FCA's disclosure rules.
Exemptions 1. and 3. are self-explanatory. Exemption 2. requires member confirmation, but note that there is no requirement for them to provide any evidence. When liaising with members, remember to keep your language neutral.
But what if the member has a statutory right to transfer?
Stronger Nudge still applies. You are only required to process a member's flexible benefits transfer application within six months if they have complied with the above within that period.
And to finish…
This is only a high-level summary. The Regulations are new, and everyone is still trying to find their way.
If you haven't already started conversations with your administrators and managers, you should do so now. No one wants an oops moment.
And remember we are here to help too.