TPR's consultation on Dashboards compliance and enforcement policy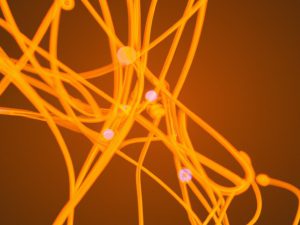 Hopefully you've already read our recent blog on the key dashboard decisions that should be on a trustee board's agenda for 2023 and all will go well on this challenging project. But what if things don't go as planned?
Late last year TPR launched a consultation on its draft dashboards compliance and enforcement policy. The policy sets out TPR's expectations when it comes to meeting the requirements of the pensions dashboards regulations. The consultation closes on 24 February with TPR aiming to publish the final policy in spring 2023.
The draft policy sets out a balanced and proportionate approach to TPR's use of its investigatory and enforcement powers. It contains some really helpful case studies for when TPR might choose to use its powers, including issuing a penalty.
Amongst its regulatory powers TPR can issue penalties of up to £5,000 for individuals and £50,000 in any other case (for example corporate trustees) for each breach and can issue more than one penalty simultaneously. However, its case studies suggest that TPR will be pragmatic in the way it will issue penalties. But this isn't the whole picture and we touch on penalties again a bit later on.
So what can schemes do to reduce the risk of being on the receiving end of TPR's compliance and enforcement policy?
(1) Connect by your staging deadline
TPR will focus strongly on connection compliance. Schemes should ensure that they connect to dashboards by their statutory deadline and remain connected in line with MaPS' standards.
Ignorance is not an excuse. TPR will write to all schemes 12 months in advance of their connection deadline.
(2) Make sure your data and data matching criteria are ready
TPR will be interested in cases of mismatched data – for example, where a scheme is failing to respond to find requests or is returning data to the wrong saver.
Schemes should already be working with their administrators to close any gaps in their member data and to ensure their data matching criteria provide accurate results. Testing of the data will be key here. Once the dashboards go live, TPR will be receiving data from various sources includes the dashboards system itself so we expect that TPR will be able to benchmark how schemes are performing.
(3) Engage with third parties
Schemes should engage with third parties sooner rather than later – TPR acknowledges that trustees are likely to need to rely on third parties. While TPR's draft policy helpfully outlines how TPR may take action against third parties directly, trustees should be able to show how they have engaged and have evidence of any issues encountered.
(4) Audit trails
TPR expects schemes to keep clear audit trails of steps taken to prepare to comply with their dashboards duties and to keep a record of compliance as set out in MaPS' reporting standards (which, broadly set out the requirements for generating, recording, and reporting data for pension providers and dashboard providers). Schemes are also expected to keep records of their matching policy, and the steps taken to improve their data.
(5) What's missing?
The potential penalties issued by TPR for multiple breaches could be very significant. While TPR has helpfully said in its policy that "breaches of the law that are persistent, intentional, wilful or indicate dishonesty" are a higher priority, it would be helpful to have a steer from TPR in due course on how it may approach the upper limits of its ability to issue penalties.