TPR's strategy on combatting scams – what do Trustees need to think about?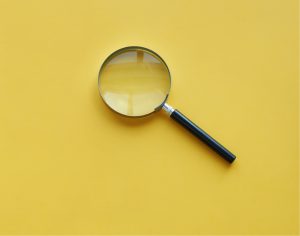 TPR has launched its new strategy to combat pension scams with an overall aim to create a "hostile environment" for those seeking to defraud savers.
TPR's strategy comes at a time that the UK is experiencing a "cost of living crisis" amidst a grave economic outlook. TPR is concerned that, as with the proliferation of scams during the COVID-19 pandemic, scammers will look to target the most vulnerable.
The "harm" that TPR is looking to prevent is pension savers "losing some, or all of their pension savings to scammers".  However TPR expects the industry "as a whole" to lead the way in thinking of innovative ways to protect pension savers. Therefore, Trustees should think about what current processes they have in place to protect their members and what more they could do going forwards.
Issues identified by TPR
TPR has confirmed that it is primarily interested in the following types of scam:
Investment fraud – those who misrepresent high-risk or false investments to savers.
Pension liberation – where scammers mislead savers into accessing their pension pots under the age of 55, unaware that they will incur a tax charge.
Scam pension schemes and providers – schemes and providers set up to deceive victims, which either don't exist or exist but are committing fraud.
Clone firms – scam schemes and providers disguised as legitimate entities.
Claims management companies – e.g. cold-callers who claim savers have been mis-sold a pension and ask for an advance fee to begin a claims process.
Employer related investment– when employers divert employees' pension payments to invest inappropriately in their business.
High fees – excessive fees often layered through unnecessarily complex business structures.
TPR is also mindful that there are also so-called "recovery room scams" where fraudsters approach pension savers who have already been scammed and offer assistance with getting their money back for an upfront fee.
TPR has identified the following three main reasons that members could become vulnerable to scams and what the industry can do to combat this.
1. Savers not enabled to make good decisions
As pension savings are complex and and members do not typically have many (if any) interactions with their scheme until they access their benefits, members can be vulnerable to approaches from scammers.
Among other things TPR will encourage the industry to use anti-scam messaging on all annual benefit statements and touchpoints that savers have with their provider (therefore, going beyond minimum compliance).
Trustee Action: TPR wants schemes to improve saver engagement and be proactive in their pension scams warnings. TPR is clear that schemes, providers and advisers "can and should do more to make pensions work well for consumers". Therefore, trustees should consider the anti-scams wording used on their documentation and whether this is sufficient in light of TPR's warnings.
2. Practices by schemes, advisers, and providers which lead to saver harm
TPR recognises that the threat of scams (initially mainly involving "pensions liberation") has evolved and the lines between pension scams and other financial frauds have been blurred. However, TPR has identified that too many schemes which savers transfer out of have "poor governance and administration" and are unable to spot the signs of a scam. This is despite the increased statutory due diligence requirements necessitated by the Occupational and Personal Pension Schemes (Conditions for Transfers) Regulations 2021 (the "New Transfer Regulations") which came into force last November.
TPR will encourage all schemes to comply with the Pledge to Combat Pension Scams as well as Pension Scams Industry Group (PSIG) Code principles. TPR will also work with the DWP to analyse the impact of the New Transfer Regulations and develop appropriate policy responses (where required).
Trustee action: Trustees and administrators should consider the impact the New Transfer Regulations have had on their schemes, what (if any) patterns or themes in pension risks the administrators are seeing and how processes can be improved.
3. Pension fraud and criminality
Despite concerns from industry that 5% of pension transfers could indicate features of a scam, just 253 crime reports were made to Action Fraud in 2022. TPR is concerned that this lack of data hampers enforcement allowing criminals to scam more pension savers out of their money.
TPR intends to explore the setup of a new dedicated scams hub to co-ordinate intelligence. It will also continue to work with partners to ensure that, where savers have been scammed, potential routes for compensation are progressed and that care is taken over ongoing costs to minimise further depletion of scheme funds. TPR also wants to ensure that the industry is reporting potential fraud and criminality to Action Fraud.
Trustee Action:  Trustees should open up a dialogue with their administrators regarding the propensity of red and amber flags they are seeing under the New Transfer Regulations and what steps if any the administrators have been taking to report these to Action Fraud.