Working from home – tips for trustees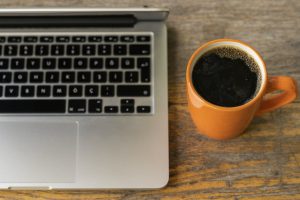 Trustees, much like the rest of us now working remotely, have had to adapt quickly to overcome the challenges this 'new normal' presents. Here are some of my top tips on how to make working from home more seamless and secure.
Meeting structure – the days of the marathon all-day trustee meeting are over – temporarily at least. We are seeing boards consider what the right length is for virtual trustee meetings and then split them up into manageable time slots focussed on particular issues. This can have the advantage of making meetings focussed and productive – even if more diary management is needed.
Meeting papers – these had already gone online for many schemes and trustees were using tablets in meetings to access papers. Where this technology is being used for the first time, it will be important to familiarise trustees with what is available online and with any options in the meeting pack software to annotate documents and make notes if they need to. During meetings speakers should be clear about which documents/pages they are referring to seeing as looking at a colleague's tablet to see the page numbers is no longer an option!
Virtual meetings – using video conference technology can sometimes be a challenge and my experience is that just because a system works absolutely fine one day does not mean you won't have problems the next time you use it. Obviously demands on these systems is huge globally at the moment. Make sure there are "vanilla" dial-in options for the technology-challenged out there and have a back-up option conference call facility just in case you need to abandon the video function. Make sure you have a good speaker or head set so that you are loud and clear. How close are you getting to the camera? Maybe prop up the laptop on a couple of dictionaries to get the right angle.
Keeping in touch – obviously if we were all in our offices there would be many conversations happening (on work and non-work topics) in the kitchen and around the office. Colleagues would pop by to ask a quick question or a steer on a particular issue, or give a quick update on something. We need to make sure these conversations happen virtually now and not just by email. It is of course incredibly important to exchange ideas with colleagues and make sure more junior colleagues are supported. We are using video conference technology for this purpose as well as "formal" meetings.
Security – this clearly needs consideration from an IT perspective, but home printing needs thought too. During 2018 when GDPR was new, trustee boards were focussing on scanning in or destroying duplicate paper copies, especially anything that was being kept at home. Now the whole industry is largely based from home, thought should be given to the secure destruction of any confidential information in hard copy – bringing it back to the secure shredding facilities in the office, once that is possible, is one option.
Signing documents – if you know that legal documents will need to be executed then it is wise to make a plan for doing this well in advance. Many are using secure electronic signature software for the first time but those who need to use a "wet ink" process are well advised to check the process with their lawyers and check the printer and scanner can cope, well in advance of any deadlines.