Facilitating financial guidance or advice – the key is a well-managed process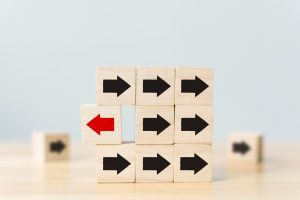 Sackers announces the results of its most recent webinar survey which looked at the number of employers and trustees who are facilitating the provision of financial guidance or advice to members. Just under 50% of respondents* are offering or considering offering some form of guidance or advice.
Associate director, Emma Martin, commented: "These results do not come as a surprise. Financial guidance and advice is a rapidly developing area as more DC members reach retirement age and there are more DB to DC transfers as a result of the flexibilities introduced in 2015. As it has become increasingly clear that members are making poor decisions, it is good to see that trustees and employers are looking at more ways to help support members."
She continued: "In the past, it may have been preferable to do nothing rather than something for fear of member challenge and regulatory risk, but that is now changing with recent regulatory guidance clarifying what trustees and employers can do and how to mitigate these risks. With a wide spectrum of options available, the key to ensuring good outcomes for members while protecting trustees and employers, is process. A well-managed process for facilitating financial education will include clear objectives, careful selection of financial education providers or regulated advisers, proper contractual arrangements, member communications, and a real focus on monitoring, reviewing and recording decisions."
"While there is more clarity for those embarking on financial education initiatives now, those schemes who might have put something in place a few years ago should not panic. It would, however, be sensible for them to review member communications, contractual terms and any benefit modellers to ensure they still fit within the legal and regulatory framework and consider adding some elements of monitoring and review if these aren't currently in place."
Watch a recording of our webinar here.
*Based on 71 respondents representing trustees and employers of both DB and DC schemes