Helen Ball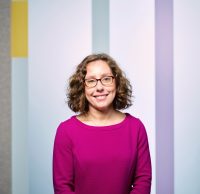 Contact
Tel: § +44 20 7615 9509
LinkedIn

---
Partner
About
Helen has over 23 years of experience providing legal advice to trustees and employers of DB and DC pension schemes, and more recently pension providers. She has built up a reputation for providing practical and commercial advice, particularly in relation to complex and technical legal areas.
Helen's recent experience includes:
running a large project to merge two large DC pension schemes for household name clients and at the same time change the receiving scheme's administrator to an in-house admin team, introduce a new investment platform provider, and transfer out all deferred members from both schemes into a master trust operating a "shared governance" investment strategy (ie multiple projects within an overall umbrella project)
advising on various bulk transfers into master trusts, including a project to transfer out the bulk of a DC membership with assets of £500m, whilst retaining a proportion of the membership (for tax protection reasons) and setting up for them a mirror image "own trust" version within the original pension scheme with identical investment options
adding retirement "bolt on" strategies to DC schemes who wish to signpost members to particular provider offerings to offer greater choice and flexibility to members
advising master trusts and DC schemes on DC governance requirements such as chair's statements, SIPs and implementation statements, and also triggering events and significant event reporting
advising employers on DC contribution/payroll issues and auto enrolment problems
advising on the use of reserve account/surplus assets in DC schemes
advising on changes to retirement options, including flexible retirement and partial transfer policy.
Helen is a founding member of the DC Governance Group which established a template chair's statement for DC schemes, a member of PASA's master trust working group and Chair of PASA's Benefit Statements Working Group, which has recently issued a report on the implications of introducing a pensions statement season. She regularly speaks with the DWP about upcoming legislation and has a keen interest in finding solutions to novel and difficult legal problems.
---
Memberships and Qualifications
Membership of professional bodies:
Association of Pension Lawyers (Full Member)
Money Purchase Pension Forum
---
Career history
Qualified: 1998, England & Wales
Pensions experience since: 1998
Joined Sackers: 2000, Associate: 2004
Joined partnership/LLP: 2006
Employers: DLA, Leeds (1996-1998)
Eversheds, Leeds (1998-2000)
---
Academic history
University/College:
Somerville College, University of Oxford (1992-1995)
College of Law, York (1995-1996)
Degree: BA Jurisprudence (Law) and Legal Practice Course
---
Further Information
Testimonials:
Ranked lawyer in Legal 500 2016
Ranked lawyer in Legal 500 2015
Speaking/Publications:
Helen has spoken at the PLSA Annual Conference, PLSA Hot Topics Forum, the Professional Pensions Show, Money Purchase Pension Forum and participated in the Professional Pensions DC Roundtable and Pensions Expert's DC debates.
Helen has written many articles for publication in Professional Pensions, Pensions Expert, Employee Benefits, and HR Director on various DC subjects. She is also regularly quoted on topical pensions issues in various trade journals.
---