Peter Murphy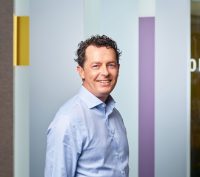 Contact
Tel: § +44 20 7615 9568
LinkedIn

---
Partner
About
Peter is head of Pensions & Investment Litigation and has over 20 years' litigation experience, 17 of those solely dealing with pensions-related disputes. Peter is ranked as a leading lawyer for pensions litigation by both Chambers and Legal 500. Peter's practice includes:
High Court trustee applications

Contentious regulatory investigations and proceedings
Investment-related claims involving pension schemes
Professional negligence claims (acting for both claimants and defendants)
Pensions Ombudsman and Financial Ombudsman complaints.
Recent experience
Peter has been at the cutting edge of the development of the Pensions Regulator's powers. Matters where he has acted for the trustees include:
Coats – advising in relation to an investigation by TPR into the possible use of its 'moral hazard' powers
EMI – settling a scheme funding dispute on the steps of a Determinations Panel hearing following the takeover of EMI by private equity firm Terra Firma
Focus DIY – negotiating a settlement following action by TPR to pursue a financial support direction (FSD)
Sea Containers – obtaining the first-ever FSD
telent – successfully obtaining an order for the appointment of independent trustees following a bid for telent by Pensions Corporation.
Recent High Court cases in which Peter has acted include:
Lloyds Bank, ITV and Europe Arab Bank – all of which concerned rectification of pension scheme documentation, obtained by summary judgment and/or by court-approved compromise
Halcrow – known as Pollock v Reed, a test case concerning trustees' powers and propriety in a benefit restructuring situation
United Utilities – enforcement of a disputed section 75 debt.
Peter also has significant experience of mediation, largely in the professional negligence context.
---
Memberships and Qualifications
Membership of professional bodies:
Association Pension Lawyers (Full Member)
---
Career history
Qualified: 1996, Queensland, Australia
2003, England & Wales
Pensions experience since: 2000
Joined Sackers: 2000
Joined partnership/LLP: 2006
Employers: Deacons, Australia (1996-1999)
---
Academic history
University/College:
Queensland University of Technology (1990-1993)
University of Queensland (1996-1998)
The College of Law of England and Wales (2003)
Degree: Bachelor of Laws
Post-Graduate Diploma in Applied Economics
Qualified Lawyers Transfer Test
---
Further Information
Testimonials:
"Peter is one of the top pensions litigators out there. He's hugely experienced in both litigation and pensions law and he's extremely thorough, a superb strategist and a great team player." – Chambers UK 2023
"He's an experienced professional who can present complex matters in a clear concise way and is pragmatic on solutions." – Chambers UK 2023
Peter Murphy is held in high regard for his skill on complex pensions disputes. His comprehensive practice covers, among other issues, professional negligence matters, Pensions Ombudsman complaints and Pensions Regulator investigations.  "He is pragmatic and helpful, with excellent communication skills over complex legal matters." – Chambers UK 2022
Peter Murphy is one of the top partners is this field – Legal 500 2022
Peter Murphy is held in high regard for his skill on complex pensions disputes. His comprehensive practice covers, among other issues, professional negligence matters, Pensions Ombudsman complaints and Pensions Regulator investigations. "He is extremely thorough, highly skilled and knowledgeable." – Chambers UK 2021
"Peter Murphy is pragmatic and solutions-driven. He is always calm and assured in the way he supports his clients and deals with other parties – Peter is a pleasure to work with" – Legal 500 2021
Commentators hold Peter Murphy in high regard for his skill on complex pensions disputes. His comprehensive practice covers, among other issues, professional negligence matters, Pensions Ombudsman complaints and Pensions Regulator investigations. "He gives clear-cut and precise advice and does not lose sight of commercial realities," says one source, while another adds: "He's very good at keeping all the plates spinning and everything on track in complex litigation" – Chambers UK 2020
Extracurricular interests and activities:
Golf, tennis and my kids (although not necessarily in that order!)
---