Ralph McClelland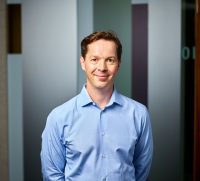 Contact
Tel: § +44 20 7615 9532
LinkedIn

---
Partner
About
Ralph is a finance and investment specialist with over 15 years' experience in the pensions arena. He is the lead partner for a range of clients on both general pensions and investment and is frequently involved in project work.
Ralph was drawn to risk transfer work because of the opportunity to take part in transactions with a range of managers, consultants and insurers. As buy-in, buy-out and other risk transfer options have become an increased priority for clients, Ralph has developed a particular focus on these areas and has worked on some of the biggest projects in the market in recent years.
Ralph is also a member of the firm's Public Sector team, maintaining a strong Local Government Pension Scheme practice and currently advises a number of administering authorities on their investment matters.
Recent projects
Advising the trustee of a £13bn scheme on the sale of its in-house investment management arm and subsequent investment re-organisation.
Ongoing work on the restructuring of a very large pension scheme following a significant corporate restructuring involving the creation of separate sections each with bespoke LDI arrangements. Transaction will involve separate contingent asset to support new structures.
Assisting on the transfer of a multi-billion pound pension scheme's assets to the government and the ongoing advice on the subsequent investment re-organisation.
De-merger of a common investment vehicle for pension scheme involving the establishment of a single investment structure for ongoing activities.
On project team for a number of large longevity swap transactions involving multi-million pound bespoke derivatives transactions and multiple secured collateral arrangements.
Advising employer on custody and related security structure for trustee "escrow" style contingent asset.
Broad experience of a range of contingent asset arrangements including "type A" PPF guarantees, including the re-certification of such guarantees for PPF purposes.
Establishment and appointment of an overseas manager in a new "fund of one" structure.
Funds and investment work
Ralph's ongoing work includes
Negotiation of fund documentation including alternatives structures such as:
– private equity
– hedge funds
– property and real estate vehicles.
Appointment of segregated investment manager, including recent appointment on heavily negotiated and substantial property mandate.
Investment management, stock lending and custody agreements.
Particular expertise in fiduciary management and delegated consulting products, having advised on around 20 such appointments over the last five years.
ISDA and GMRA documentation.
Environmental, social and governance issues in investing.
General pensions
Ralph advises on general day-to-day pensions matters and recent more notable experience includes:
distressed funding discussions – including proposals for a "zero contribution" recovery plan in the context of corporate restructuring and, in a separate case, advising on the legal impact of guarantee arrangements in the context of a multinational group
benefit redesign exercise – including a recent high profile benefit redesign exercise involving the establishment and documentation of a new CARE scheme for a water utility
complex merger exercises – recently involved in a number of heavily negotiated mergers including one ongoing proposal involving novel elements.
LGPS
Ralph has advised at least 15 administering authorities on their investment arrangements including on a broad range of investment proposals.
He frequently advises on the application of the LGPS investment regulations and has provided legal input on pooling options and proposals.
Ralph also advises on participation in the LGPS generally and has long standing experience on admission agreements and the associated legal risks and options.
---
Memberships and Qualifications
Membership of professional bodies:
Association of Pension Lawyers (Full Member)
Membership of industry working groups:
Society of Pension Professionals' investment committee
---
Career history
Qualified: 2004 (Called to the Bar)
Pensions experience since: 2006
Joined Sackers: 2006
Joined partnership/LLP: 2017
Employers: Pupillage, XXIV Old Buildings (2005-2006)
---
Academic history
University/College
University College London (2004-2005)
Inns of Court of Law, London (2003-2004)
University of Oxford (1998-2003)
Degree: Degrees in English and Law
LLM (Master level legal degree)
Honours & Awards: 
Lincoln's Inn Tancred Studentship for the Bar Vocational Year (2003-2004)
Christ Church Open Exhibitioner, Michaelmas Term (2000)
Harwicke Entrance Scholarship, Lincoln's Inn
---
Further Information
Testimonials:
"Rising star" – Thomson Reuter's Super Lawyers UK 2014
---