Peter Murphy comments on shades of grey within TPR's consultation on how it will use new criminal offences powers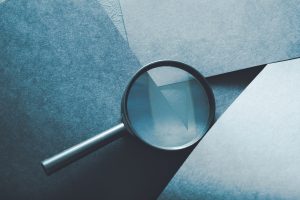 As promised, TPR has today published its draft policy for consultation on how it plans to use its new criminal powers as a result of the Pension Schemes Act.
Peter Murphy, partner at Sackers, comments: "Reassuringly, TPR intends its approach to be guided by statements already made in Parliament, that the new offences are not intended to give rise to a fundamental change in normal commercial practice or accepted standards of corporate behaviour in the UK. They are very much targeted at the more serious intentional or reckless conduct that is already within the scope of its existing anti-avoidance powers, such as contribution notices."
"The examples of behaviour set out in the draft policy help to reinforce this intended approach. But they provide little detail, and judicial consideration of the existing anti-avoidance powers is limited. So while it might allay fears around the more incidental consequences on affected pension schemes, there will still be a lot of shades of grey and I expect the new criminal offences will result in more cautious corporate behaviour where the legal position is not so clear."
"It is also important to note that TPR is not the only one in the driving seat when it comes to the new criminal offences. Both the Secretary of State and the Director of Public Prosecutions could initiate a prosecution and TPR's approach will not tie their hands."
The Pension Schemes Act 2021 received Royal Assent on 11 February, bringing with it beefed up powers for the Pensions Regulator (TPR) that are expected to commence in the autumn. Two new criminal offences (both punishable by an unlimited fine and/or up to seven years in prison) were hotly debated during the Act's passage through Parliament and have caused a great deal of industry alarm – (1) avoidance of a statutory employer debt and (2) conduct risking accrued DB scheme benefits. Owing to the breadth of the drafting, these offences have the potential to capture ordinary business activity, as well as a wide spectrum of people (including directors of sponsoring employers, trustees and their advisers).