Sackers announces David Saunders as new senior partner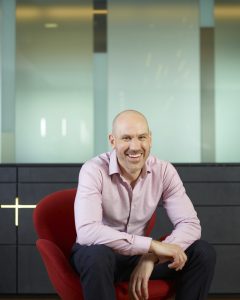 Sacker & Partners LLP has today announced that David Saunders is to become the firm's senior partner on 1 September 2021.  He takes over from Ian Pittaway who has held the position since 2005.
David Saunders joined Sackers in 2004, becoming a partner in 2008.  He has over 18 years' experience advising occupational pension scheme trustees and employers on their defined benefit and defined contribution arrangements.  David is the lead partner on a number of the firm's major clients and also frequently advises on the pensions aspects of corporate transactions. He has been a member of the firm's managing committee since 2016.
Commenting on his appointment, David Saunders said: "It's an honour and a privilege to be elected to take on the role of senior partner.  Sackers is a special firm with a market leading position in the pensions and retirement savings industry and I am fortunate to have the support of an exceptional team of partners and colleagues. With them, I am committed to consolidating our position within the industry, providing high quality advice and service to all our clients, and I am ready to grasp the opportunities of the future."
Read an interview with David in Professional Pensions here.