Sackers announces promotions for 2022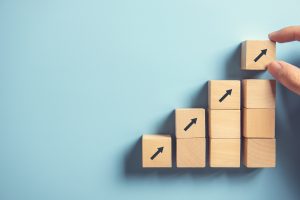 Sackers today announced its 2022 promotions: Adeline Chapman has been promoted to partner; Kirsty Pake and Andrew Worthington to associate director; and Lucy Bennett, Shannon Diggory, Hannah Savill and Paige Willis to senior associate.
The promotions took effect on 1 August 2022.
David Saunders, senior partner, commented: "These promotions are a powerful demonstration of how Sackers continues to grow talent from within the organisation, how diverse that talent is and how broad our pensions interests are. We are very pleased to be able to recognise the achievements of these seven individuals and look forward to supporting them as their careers continue to evolve."
Adeline, Kirsty and Andrew are all experienced, senior lawyers advising trustee and employer clients in a range of sectors on all aspects of their pension arrangements.
In a first for Sackers, Adeline has completed the journey from paralegal to partner. She joined the firm in 2008, qualified in 2011 and then progressed in increasingly senior roles through to partnership. Recent work has included advice on scheme funding and support arrangements, liability management exercises and buy-in / outs, the pensions aspects of corporate reorganisations, as well as master trust transfers and developments in governance. Adeline also has a particular interest in pension transfers and regularly speaks and writes on the topic.
Kirsty's recent experience includes advising on scheme governance and regulatory compliance, liability management exercises, DC decumulation options, scheme closures and discharging scheme assets.  She has a keen interest in scheme administration and pension transfers, on which she regularly provides training and advice.
Andrew oversees a mixture of day-to-day queries and larger projects, with recent examples of project work including scheme closures, bulk transfers, scheme mergers, navigating periods of sponsor distress and GMP equalisation.  Andrew has been heavily involved with clients' data protection work for a number of years and is also a member of Sackers' DB consolidators team.
Lucy Bennett, Shannon Diggory and Hannah Savill all advise trustees and employers on a broad range of DB and DC issues, including benefit changes, mergers and scheme closures, and risk transfer projects.
Paige Willis is a member of Sackers' finance and investment group and advises on a variety of finance transactions, with a particular focus on contingent assets as an alternative funding solution for pension schemes.
Please see further coverage in Professional Pensions.