Sackers wins Pensions Lawyers of the year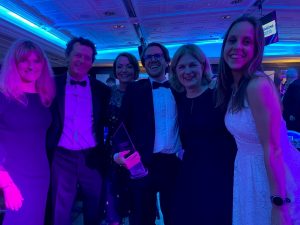 Sackers was last night crowned Pensions Lawyers of the Year at the Professional Pensions UK Pensions Awards 2023. The awards, now in their 26th year, shine the light on excellence and recognise the advisers, providers and investment managers that offer the highest level of innovation, performance and service to occupational schemes and their members.
David Saunders, senior partner, said: "Winning this coveted award is testament to the hard work and commitment of everyone at Sackers over the past year. We are proud to have delivered high quality advice and service to all our clients and to have played our part in driving innovation and best practice across the industry."
You can view the full list of winners, here.