Climate-related reporting requirements: what do trustees need to do?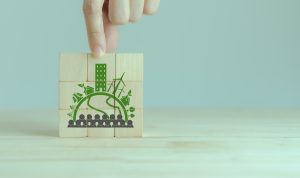 As more schemes are brought into scope for the climate-related reporting requirements, there continues to be a strong focus on ESG and climate change for trustees.
The reporting requirements have applied to schemes whose net assets are £5bn or more, and master trusts, since 1 October 2021. From 1 October 2022, smaller schemes with £1bn or more of assets have also fallen into scope.
Trustees of schemes in scope must put in place appropriate governance arrangements to identify, assess and manage climate-related risks. Trustees must then produce and publish a report on how they have done so within seven months of the scheme year end date. The report must be made publicly available on a website, free of charge.
Additional "Paris alignment" metric
From 1 October 2022, all schemes in scope of the requirements have had to measure and report on the "Paris alignment" of their investment portfolios. This means they must report on the extent to which their investments are aligned with the Paris Agreement goal of limiting global warming to well below 2˚C and pursuing efforts to limit it to 1.5˚C above pre-industrial levels. This new portfolio alignment metric applies in addition to the three existing metrics previously mandated.
Timings and key actions for trustees
Schemes with relevant assets of £5bn or more, that have been in scope since 1 October 2021, will by now have published their first (or even second) reports on the requirements.
For £1bn plus schemes in scope since 1 October 2022:
where a scheme has a 31 December year end, trustees should have published their first report by 31 July 2023; and
where a scheme has a 31 March year end, trustees should be in the midst of preparing their first report to be published by 31 October 2023.
The precise timings and specific steps required to meet the statutory timelines will vary from scheme to scheme.
TPR
To help trustees prepare their reports, TPR has published its review of a selection of reports that have already been submitted. The review highlighted several areas for improvement and some emerging good practice.
TPR found that almost all reports were published on time and the reports showed an "encouraging level of trustee engagement" with the requirements. Some reports included helpful non-technical summaries for savers. Data quality and coverage "remain a challenge", but TPR thinks this is likely to improve over time.
TPR asks trustees to consider areas for improvement in each area of governance, strategy, scenario analysis, risk management, metrics and targets when preparing their next report. Several recommendations are listed, including providing sufficient background information on the scheme and ensuring reports are fully accessible to savers with different needs (for example being compatible with accessibility software and capable of being printed).
Once trustees have published their first report, they should consider what on-going compliance is required in relation to governance, strategy and risk management, as well as obtaining data, calculating metrics, reviewing targets etc.
Looking ahead
The DWP is set to review the climate-related reporting requirements in the second half of 2023, so we will wait to see if any changes are made to the requirements as a result of that. As part of this review, the DWP will consider whether to extend the requirements to smaller schemes.
It will also be interesting to see whether TPR has any further feedback for trustees as more reports are published, given its comments following the first wave.
Here to help
See our Hot Topic for more information on the timings of the required actions and reporting, together with our latest ESG Guide for an overview of all things ESG.
If you have any questions on the reporting requirements and how they may apply to your scheme, feel free to get in touch with us here at Sackers.