How to apply for dashboards staging deadline deferral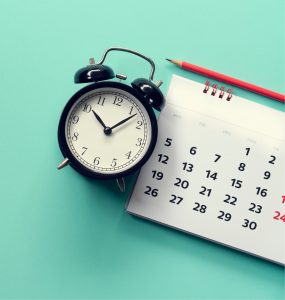 With the legal framework expected to come into force in December, the countdown has begun for connecting to the pension dashboards.
The earliest of the staging deadlines — for large defined contribution master trusts and Financial Conduct Authority-regulated providers — now fall well within a year. Many other large schemes will need to connect before the end of 2023.
The legislation will contain a mechanism allowing deadlines to be deferred by up to 12 months. But the conditions for deferral are intentionally narrow, as the government is keen that most schemes do connect within its ambitious timetable.
Of the two deferral options open to trust-based schemes, the more likely to be relevant is that a scheme has embarked on a programme to transfer the scheme's data to a new administrator before the legislation comes into force. And that, as a result, connecting to dashboards would be disproportionately burdensome.
Here are six key tips for schemes currently considering a deferral application.
Check your current staging date
The first step is to confirm your current staging date, to understand whether extra time is needed. The staging timetable is set out in legislation and depends on the type of scheme and size of the membership.
Keep an eye on the clock
The window for deferral applications is fairly tight. Submissions can only be made between the date the legislation comes into force (expected in December) and the first anniversary of that date.
A scheme must also submit its application form at least two months before the current staging deadline.
Recording decisions
For schemes looking to justify their deferral application on the basis that they are moving administrator, that transition process must have begun before the legislation comes into force.
Deferral applications will need to provide evidence of that to the secretary of state. This could include minutes of meetings where the administration transition has been discussed, or extracts from contracts with outgoing and incoming providers.
Schemes considering deferral should collate their evidence before the regulations come into force.
Evidence, evidence, evidence
Simply moving administrator is not enough to receive a deferral. Schemes will also need to prove other conditions are met, which include that connecting on the current staging timetable would be disproportionately burdensome.
Evidence will need to be provided that schemes have tested the market and concluded that alternative connection options are not feasible.
Schemes may also want to justify a deferral on the basis that complying with the existing staging date would be significantly more expensive than if no administration transition was happening — again, supported by evidence.
Have a plan
All deferral applications will need to explain the steps being taken to allow connection at the earliest opportunity.
Schemes will need to consider how long any incoming administrator will need to connect, and back up any submissions with evidence. Not all applications will result in a 12-month deferral, and shorter deferrals may be granted where the full 12 months is not considered necessary.
Consider early engagement
Helpfully, the Department for Work and Pensions has confirmed that it will engage with provisional deferral applications submitted over the next month. Early contact with the DWP can help gauge the chances of a successful deferral application.
While deferral is only likely to be available to a subset of schemes, those schemes considering an application should start their planning (and collating the supporting evidence) as soon as possible.
Oliver's article was published in Pensions Expert and can be accessed here.