To consult or not to consult? – that is the question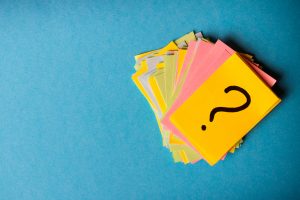 A question which often arises in the context of corporate transactions is whether there is a need to carry out a consultation under pensions legislation where pension changes are effectively a side-effect of the transaction.
To give an example: where a company is sold out of a corporate group this is likely to mean the employees of that company will be prevented from accruing future benefits in, or receiving future employer contributions to, their current pension arrangement. At first glance, you might think this would give rise to a requirement to carry out a consultation. However, if we take a closer look it becomes more of a grey area.
Taking a step back, the requirement to consult arises where a "listed change" that will "affect" an occupational or personal pension scheme is proposed.
The question that parties to a transaction need to consider then is, does what we are planning count as a listed change that will affect our scheme? If it does, and assuming the employer in question has at least 50 employees, then a pensions consultation will be required. This consultation must last for at least 60 days and will need to be factored into the transaction timetable.
Taking the example given above of the sale of a group company, if employer contributions to its group personal pension scheme for a group of employees cease following the sale of the target company then, at first glance, it would appear that this is a listed change triggering the consultation obligations. However, there is a degree of ambiguity here. This stems from the reference in the consultation regulations to listed changes that "affect" a scheme.
The use of the word "affect" suggests that the change must be one which is made to the pension scheme itself (such as an amendment to the scheme rules to close it to future benefit accrual/contributions). So, where the change to some employees' pension terms is a side-effect of another transaction (as in our example of the sale of a group company) then it is arguable that this does not constitute a change to the scheme itself and therefore does not trigger a requirement to consult under pensions legislation.
What to do in practice, where the change to employees' pension terms is a side-effect? Commercial considerations (the need for speed or confidentiality) will sometimes lead employers to decide that  consultation is impracticable. In its published guidance to employers the Pensions Regulator recognises that there can be circumstances where it would not be practical to consult (including time critical transactions). In such cases the Regulator urges employers to provide as much information as possible, even if only on a confidential or restricted basis, and to apply the longest possible timescale before changes are implemented.
Accepting that circumstances will arise where a fully compliant pensions consultation will not be possible, we would recommend that employers carry out as much of a consultation with affected members regarding any pension changes as is practicable in the circumstances.  At the very least, employers should give consideration to the pensions consultation requirements even if a decision is subsequently taken that a consultation is not possible due to the nature of the transaction.
What could happen if an employer does not consult and the Regulator decides to take action? The key point to note is that the Regulator does not have power to reverse changes an employer has made without meeting the consultation requirements. However, it can impose a penalty on anyone who, without reasonable excuse, has failed to comply with the consultation obligations. The maximum penalty is £5,000 for an individual and £50,000 for a company.
Finally, bear in mind that there are other circumstances in which an employer may have a duty to consult with employees. For example, as part of the duty of trust and confidence, on the transfer of an undertaking, or under the general requirements for consultation in the employment context where the changes are significant or where pensions are included in collective bargaining arrangements.