What might an extension to the commercial property eviction ban mean for pension schemes?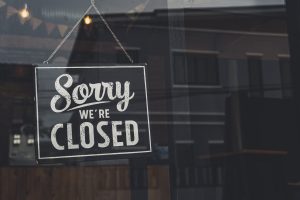 The current commercial property "eviction ban" (more accurately, but less headline-grabbing, it's a moratorium on a landlord's right of re-entry or forfeiture for non-payment of rent) is due to expire at the end of March. It has been reported in the press that, following engagement with the property, retail and hospitality sectors, the Government is in the process of drawing up plans to extend this moratorium on evictions. Should it be implemented, a further extension to the moratorium would come as another blow to landlords' rental income. To give this some context, rent arrears as a result of the current policy are currently estimated to be in the region of £4.5 billion. Whilst landlords can seek to recover arrears once the moratorium is over (unless they've expressly waived this right in writing), this is clearly going to be a very significant loss for landlords.
Any extension will clearly have an impact on the landlord market but it is also likely to be felt by pension schemes trustees.  There could be an impact on employer covenant (where a scheme sponsor is either a tenant or a landlord). However, this could also have an impact from an investment perspective (as many of these landlords of the tenants not paying rent will effectively be asset managers for pension schemes with investments in commercial property).
If the current commercial property moratorium is extended, then landlords could potentially also see an increase in the number of company voluntary arrangements (CVAs) from their commercial property tenants (safe in the knowledge that the landlord does not have the option to evict them). Trustees should be mindful that a CVA proposed by a sponsoring employer will often trigger a PPF assessment period. This is the case regardless of whether the CVA proposal includes a compromise of the employer's liabilities to its pension scheme.
Over the coming year we may well see large scale structural change across the commercial property market which pension scheme trustee should be alive to from both a covenant and an investment perspective. These changes might include the introduction of profit sharing mechanisms into more rental agreements (so that good and hard times are shared between the tenant and the landlord) or landlords taking a share of online retail income. The appetite for these sorts of changes amongst landlords may depend on whether their commercial properties can be put to alternative uses.