Naomi Brown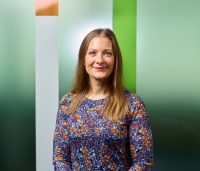 Contact
Tel: § +44 20 7615 9513
LinkedIn

---
Senior counsel
About
Naomi advises trustees and employers on an extensive range of pension issues. Her clients cover schemes of different shapes and sizes, with a range of benefit structures (including DB, DC and cash balance) and operating in a number of industry sectors (including the financial, healthcare and services sectors but also not for profit organisations).
Naomi is a member of Sackers' auto-enrolment team, which considers and advises Sackers' clients on the new automatic enrolment duties, and has presented and written on different issues which employers are facing in relation to developments in this field.
She is also a member of Sackers PPF and insolvency team which is the focus for PPF related work within the firm.
Naomi's recent work includes:
advising trustees in relation to bulk transfers – both DB scheme mergers and DC transfers into master trusts
working with trustees and employers looking to manage DB liabilities through a variety of means including scheme closures and liability management exercises
consolidating and updating scheme documentation including trust deeds and rules and scheme booklets
advising trustees on managing pension liberation risks
advising in relation to managing section 75 debt issues and apportioning pension liabilities
assisting trustees with a range of "day-to-day" issues including interpretation of scheme rules, member communications, compliance with legislative requirements and handling member queries and complaints.
---
Memberships and Qualifications
Membership of professional bodies:
Association of Pension Lawyers (Full Member)
Pensions and Lifetime Savings Association (South East Local Group Member)
---
Career history
Qualified: 2006, England & Wales
Pensions experience since: 2006
Joined Sackers: 2006
Employers: Mayer Brown Rowe & Maw LLP (2004-2006)
---
Academic history
University/College
University of Bristol (2000-2003)
Degree: LLB Law (Hons)
---
Further Information
Extracurricular interests and activities:
An enthusiastic but distinctly amateur surfer, Naomi spends many weekends dashing down to Cornwall to "catch some waves", otherwise out horse riding or mountain biking in the Essex countryside.
Having recently started to learn to play the guitar, she is also practising hard in the hope of extending her repertoire to save the sanity of her family and friends (there's only so many times you can hear House of the Rising Sun!)
---