Sackers retains top tier ranking for pensions in Chambers UK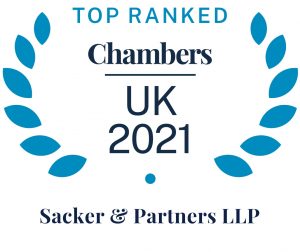 Sackers has maintained its top tier ranking for pensions in the new edition of Chambers UK, for another year.
Chambers UK describes Sackers as a "distinguished pensions boutique with a broad array of experience in defined benefit and defined contribution schemes which offers expertise from a tax and finance perspective and has strong litigation capabilities." Interviewees report: "The firm's turnaround times were quick. They delivered on time and provided innovative solutions which demonstrated their ability to think outside the box." The pensions litigation team is described as "showing the greatest readiness to engage closely with the client's concerns and masters of their brief."
A total of nine Sackers lawyers have been ranked: Ian Pittaway, Edward Hayes, Pauline Sibbit, Janet Brown, David Saunders and Philippa Connaughton for pensions and Peter Murphy, James Bingham and Arshad Khan for pensions litigation.